everyday NYC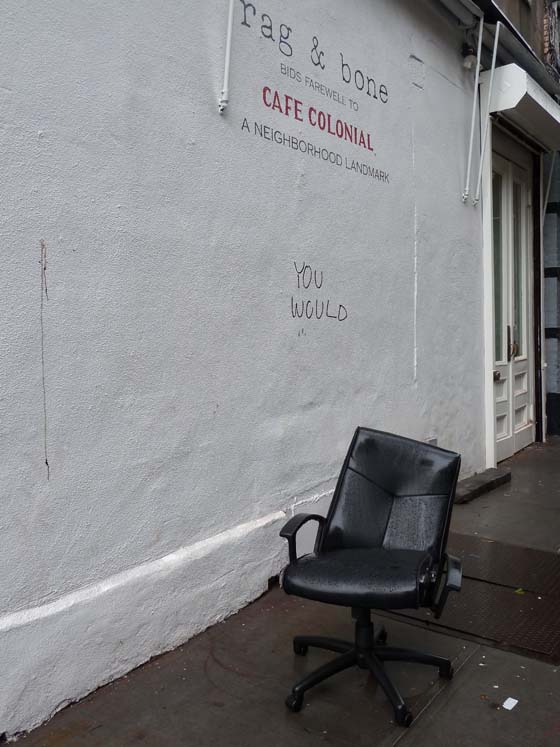 art is life. Streets of Soho, nyc.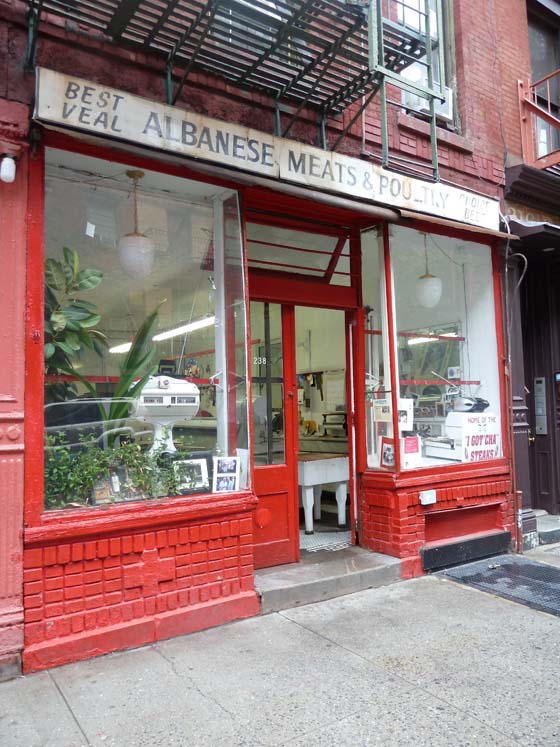 above + below. traditional butcher shop. Nolita, nyc.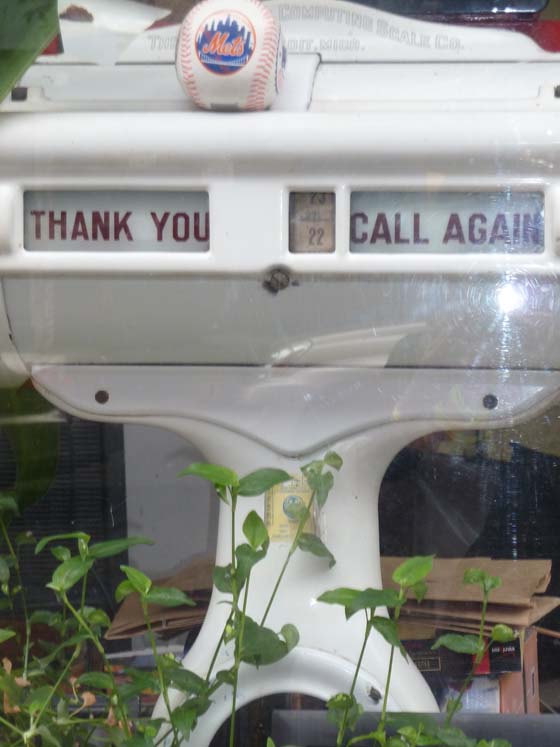 ————————————————————————————————————-
————————————————————————————————————-
A typical, yet atypical staircase ramp. Nolita, nyc.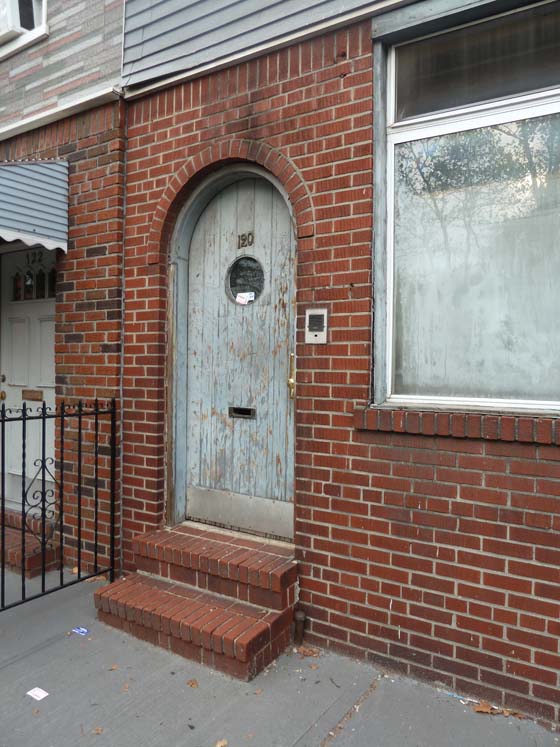 More typical house in Williamsburg, nyc.
Water tank in Brooklyn, nyc.
————————————————————————————————————————————————
check out rag & bone's new  DIY project rag-bone.com/diy_project/index.html
————————————————————————————————————————————————
THE NEW MUSEUM, Soho
Founded in 1977, The New Museum is a leading destination for new art and new ideas. It is Manhattan's only dedicated contemporary art museum and is respected internationally for the adventurousness and global scope of its curatorial program. Completed in 2007 by Architects Kazuyo Sejima and Ryue Nishizaw, and located in the heart of Soho, NYC [235 Bowery NY] the new museum has been described as "a sculptural stack of rectilinear boxes dynamically shifted off-axis around a central steel core."
One of the most inspiring, experimental exhibitions I have seen was
Rivane Neuenschwander: A Day Like Any Other.
Born in Brazil in 1967, her works exist by the many things that fascinate her – the nature of time, the fragility of life, cycles of existence, mysteries of perception, the delicacy of human exchange—but no one thing characterizes the art she makes. Throughout her career, Neuenschwander has also created participatory art. The situations she engenders are most often invitations to create something new in a context where the visitor defines the rules. One of her exhibitions I had the priveledge to participate in was I Wish Your Wish – Desires printed on satin ribbons are for the taking; all the artist asks in return is that a new wish is left behind to be shared with future audiences. Neuenschwander's inspiration for the work comes from the ribbons tied to the gates surrounding the church of Nosso Senhor do Bonfim (Our Lord of the Good End) in Bahia, Brazil.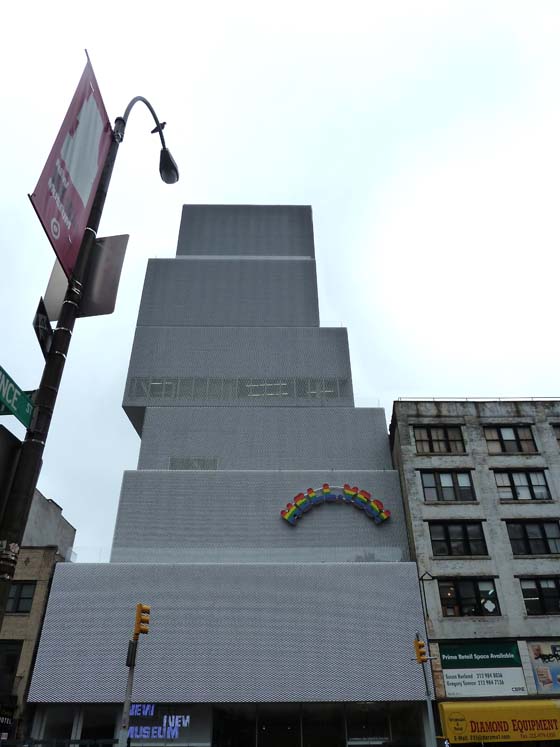 above. The New Museum building with distinct 'hell yes' sign.
above. Rivane Neuenschwander – 'A Day Like Any Other' exhibition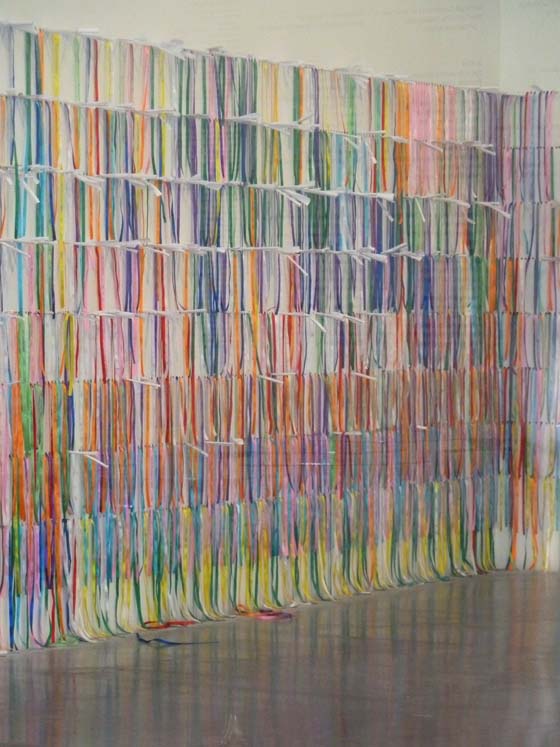 above. Rivane Neuenschwander – 'I wish your wish' participatory art. Choose your wish….
newmuseum.org ————————————————————————————————————–